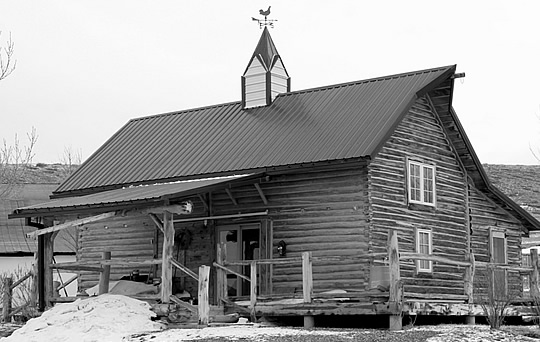 Welcome to the Historic Gothberg Ranch
The Historic Gothberg Ranch started as a homestead in 1885 by Martin Gothberg. A new book was released in the fall of 2020 by Jefferson Glass called Empire: The Pioneer Legacy of an American Ranch Family tells that amazing story. Today the Gothberg Ranch is home to the Haines family who undertook the massive restoration of the ranch starting in 1999 with the purchase of the crumbling ranch. They have dedicated the past twenty plus years to the painstaking process of restoring the ranch and saving its rich history for future generations.

The ranch also offers a limited amount of rustic historic lodging for travelers escaping the hustle and bustle of everyday life to recharge and rest. The Gothberg Ranch is located at the foot of Casper Mountain and serves as a reminder of a bygone era!